Looking for some fun things to do in Idaho Falls?
Whether you're just visiting, new to the area or an established resident, this curated list will quickly fill up your calendar.
There are plenty of things to do in and around Idaho Falls no matter the season. The list below covers a wide range of activities from family-friendly to adrenaline junky. Everything from walking the greenbelt to whitewater rafting to snowmobiling the Bone Area Trails at 6,500 feet.
To help you navigate this monster list, we've broken things out into the following categories:
Each activity includes an image, short description and a link to learn more about each thing you can do in and around the Idaho Falls area. If we missed anything, please leave a comment below the post and let us know.
Things to do in Idaho Falls in the summer
#1: Walk the beautiful Snake River greenbelt
Walking, running or biking, get out and enjoy the greenbelt walkways covering 5 miles on both sides of the beautiful Snake River.
---
#2: Hell's Half Acre
Photo by Aaro Keipi: www.aarography.com
Hell's Half Acre is a 5000 year old lava flow encompassing 320 acres. The geological oddity features ravines, caves, rock formations and hard=packed eroded earth. It was used as the location for the fictional planet of "klendathu" in the movie Starship Troopers.
---
#3.White Water Rafting
Image credit: Southern Idaho Living
Pump up the tube, grab an oar, strap on a helmet and enjoy. People travel from across the world to raft these waters.
---
#4. 

Go off roading on the St. Anthony Sand Dunes
Image credit: Dirt Toys Mag
Endless off road opportunities, camping and horseback riding across 10,000 acres of sand dunes rising to heights of 400 feet.
---
#5. View exotic animals at Tautphaus Zoo
Image credit: Idaho Falls CAB
Lions, leopards, dingos, wallabys and more. Get up close and personal with weird and scary creatures from all corners of the globe at the Idaho Falls Tautphaus Zoo.
---
#6. 

Watch a Chukars game at Melaleuca field
Image credit: milb.com
Stop by Melaleuca stadium and watch the Idaho Falls Chukars minor league baseball team in action.
---
#7. The Cable Factory
Image credit: facebook.com
Hit the water at America's first snowboard cable park, frequented by top amateur and professional wakeboarders from across the United States.
---
#8. 

Hike up to the Darby Wind Caves
Image credit: rexburgfun.com
A 5.2 mile round trip hike from the trail head is rewarded with fun playing in the caves and spectacular waterfall.
---
#9. 

Mountain Brewers Beer Fest at Sandy Downs
Image credit: utahbeer.blogspot.com
Over 80 breweries, hundreds of beers, live music, a stacked food court and silent auction tent. All proceeds benefit local charities.
---
#10. 

Slip N' Slide Party at Egin Lake
Image credit: blog.rexburgapartment.com
Join over 1,000 college students on Egin Lake for one of the largest parties of the summer. Volleyball, skim boarding, music and plenty of slide action to be had by all.
---
#11. Saturday Market
Image credit: youridahofalls.com
A great 3 season tradition in Idaho Falls. This open-air market located along the beautiful Snake River greenbelt provides a great opportunity to get and see locally grown fruit and vegetables, fresh baked breads, specialty meats, outdoor decorative items and local musical entertainment.
---
#12. Hit The Links
Image credit: golfif.com
Keep your game sharp this golf season. Choose from several championship courses, including Sage Lakes, Sand Creek and Pinecrest.
---
#13. 

War Bonnet Roundup
Image credit: idahofallsmagazine.com
Grab a cowboy hat and a pair of boots and make your way down to Idaho's oldest rodeo. The event welcomes over 300 cowboys and cowgirls every year with 12,000 spectators in attendance. 
---
#14. 

Live After Five
Image credit: facebook
Every Wednesday venture downtown for live music, beer and great food.
---
#15. 

Lift off with Idaho Balloon Rides
Image credit: idahohotairballoonrides.com
Look down on the world in a hot air balloon.
---
#16. 

Attend East Idaho's Biggest Garage Sale
Image credit: klce.com
One man's trash is another man's treasure. Come out & shop hundreds of garage sales all in one place. You never know what little gems you'll uncover.
---
#17. 

Ride the Kelly Canyon Loop Mountain Bike Trail
Image credit: Snake River Mountain Bike Club
Enjoy over 5 miles of mountain bike trails ending with a scenic lookout at the top of the mountain.
---
#18. 

A Mad Dash Through The Tetons
Image credit: allevents.in
Starting at the foothills of the Rocky Mountains and finishing on the banks of the Snake River, the MAD Marathon will take you on a spectacular journey throughout the valley of the Grand Tetons.
---
#19. 

Gourge at the Annual Scoop Jam
Image credit: idahofallsmagazine.com
All-you-eat-icecream, complimentary fun jumps and live music. Enough said 🙂
---
#20. Visit Mesa Falls
Image credit: wikipedia.org
Located right on the edge of Yellowstone National Park, Mesa Falls offers one of the most scenic walks in North West.
---
#21. 

Fly Fishing on the south fork of the Snake River
Image credit: Big Sky Fishing
Fish for trout on the stretch of river that inspired Norman Maclain to write the Novel "A River Runs Through It".
---
#22. 

Trail hike along the Menan Buttes
Image credit: americansouthwest.net
Go for a hike on the 2 mile trail at Menan Buttes, two of the world's largest volcanic tuff cones
---
#23. 

Party on the Banks of the Snake River
Image credit: photographers.com
The Greenbelt Main Stage will be alive all day with local performers, including bands, choirs, cheer squads, dance groups and anyone else looking for a chance to grab some of the local spotlight.
---
#24. 

Idaho International Dance and Music Festival
Image credit: idahosummerfest.com
Every summer hundreds of performers from around the world descend on nearby Rexburg to provide an unforgettable dance and music festival. In recent years the festical has featured performers from Russia, China, Peru, Egypt, New Zealand, India and Mexico.
---
#25. Packsaddle Lake
Image credit: twotrekkers.weebly.com
Marked by crystal clear water, tree swings and one very creative diving board, Packsaddle Lake is a hidden gem tucked away in the Teton Valley.
---
#26. 

Play Paintball at G&H Paintball Field
Image credit: extraactionsports.com
Grab a group of friends. The person with the least bruises and less paint on them wins in this game of cat and mouse.
---
#27. 

Field of Green Batting Range
Can you handle the fast ball? Put your batting skills to the test at the Field of Green Batting Range.
---
#28. 

Harvest Fest
Image credit: visitsunvalley.com
In September, vendors from all across the globe will gather here to showcase a wide range of products and services such as bicycles, repairs, running, outdoor, jewelry, sunglasses and more. Decorate a scarecrow, carve a pumpkin or enter the secret ingredient cook-off at Harvest Fest
---
#29. 

Catch a Flick at the Motor-Vu Drive In
Image credit: Ron Sayer Chrysler Jeep Dodge
Roll down the windows, hop in the flat bed and enjoy a classic flick under a summer starlit sky. Great fun for the whole family.  
---
#30. 

Hike the paved Cress Creek Nature Trail
Image credit: idahodownlow.com
Take a 1.25 mile hike along the scenic South Fork of the Snake River.
---
#31. 

Tour Minnetonka Cave
Image credit: Flickr
Minnetonka Cave, in beautiful St. Charles Canyon northwest of Bear Lake, offers a half-mile of fascinating stalactites, stalagmites, and banded travertine ceilings. From mid June to October the cave will be visited by 20,000 people.
---
#32. 

First Thursday Gallery Walk
Image credit: idahofallsarts.org
On the first Thursday of the month from June to October you can view works of art by artists from across the region.
---
#33. 

Jam out at the Snake River Concert Series
Image credit: unitedwayif.org
Enjoy a free evening of music along the beautiful Snake River.
---
#34. Visit Stinking Springs
Image credit: eastidahonews.com
An outdoor wonderland for ATV enthusiasts, hikers, mountain bikers and horseback riders, the area receives 10,000 visitors a year. It's closed seasonally to provide habitat for the critical mule deer population.
---
#35. 

East Idaho Kid's Fair
Kids get to meet their favourite Nickelodeon stars, watch singing and performances or jump in the inflatable bounce houses.
---
#36. Sandy Downs
Image credit: bizmojoidaho.com
A great day out watching the horses race at the Sandy Downs Rodeo Grounds
---
Things to do in Idaho Falls in the Winter
#37. 

Bone Area Snowmobile Trails
Image credit: atvwest.com
Enjoy 200 miles of icing fun at an average elevation of 6,500 feet along the famous Bone Area snowmobile trail. Popular trails include Brockman, Long Valley and Skyline Ridge.
---
#38. 

Go downhill skiing at Kelly Canyon, Grand Targhee or Jackson Hole
Image credit: Snow King Jackson Hole
Some of the best powder North America has to offer is right at your doorstep.
---
#39. 

Ice Skating at Wayne Leto Ice Arena
Image credit: Snow King Jackson Hole
Put on the skates and get out on the Wayne Leto Ice Arena, the only fully enclosed ice rink in Southest Idaho.
---
#40. Christmas on the River
Image credit: youridahofalls.com
Visit Santa, participate in the scavenger hunt, watch the spectacular tree lighting display or take a private horse carriage ride.
---
#41. 

Kick off the holiday season at the festival of trees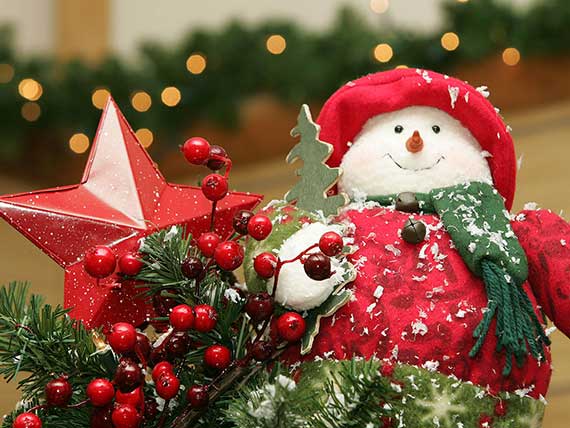 Image credit: facebook
This annual event in Idaho Falls features beautifully decorated Christmas trees and performances by community groups. Money raised benefits people with disabilities receiving services through Development Workshop, Inc. The festive atmosphere and fun activities provides a perfect way to kick off the holiday season.
---
#42. 

Fun for all at Heise Hot Springs
Image credit: snakerivercommunity.com
Heise is one of the most popular hot springs in east Idaho. Enjoy the large pool, waterslide, picnic area and par 3 golf course.
---
Fun things to do year round in Idaho Falls
#43. 

Grizzlies, Geysers and Buffalo
Image credit: wikipedia.org
A short drive down the road is the world famous Yellowstone, widely held to be the first national park in the world
---
#44. 

Explore the Moon on Earth
Image credit: travelblog.org
Craters of the Moon formed during eight major eruptive periods between 15,000 and 2,000 years ago. Brimming with lava beds and underground caves stretching 618 square miles, this site was once visited by astronauts to get an idea of what it would be like to visit the moon.
---
#45. 

Explore 17 Mile Cave
17 mile cave is a large lava tube extended about 1/4 mile. It maintains a year round temperature around 65 degrees, so bring a coat.
---
#46. Idaho State Vietnam Veterans Memorial in Freeman Park
Image credit: cityose.com
Visit the 24 foot high monument paying tribute to the 251 Idahoans that lost their lives during the Vietnam War.
---
#47. 

Lace 'em up at Startlite Skating
Image credit: local.amazon.com
The indoor skate rink is open year round. Stop by, lace up your skates and enjoy the ride!
---
#48. 

Guns-N-Gear
Image credit: yelp.com
Guns-N-Gear Sports is a new premier indoor shooting range, fully outfitted retail floor, and training facility. It offers 15 indoor climate controlled ranges at 75 feet and on-site gunsmith. Both static and tactical lanes are available.
---
#49. 
The Grape Van Gogh
Image credit: grapevangogh.com
The Grape Van Gogh is the ultimate sip and paint art studio. Grab a glass of vino and let one of their atristic team members lead you step-by-step from blank canvas to masterpiece. Perfect for date nights, girls night out, baby showers, bachelorette parties, graduation, retirement, going away parties, office team building and more.
---
#50. Colonial Theatre
Image credit: massvacation.com
Founded in 1919, the historic Colonial Theatre hosts 16-18 performances each year. In 2014, the Colonial Theater hosted over 25,000 patrons.
---
#51. 

Take a Walk On The Wild Side
Image credit: yellowstonebearworld.com
Get up close and personal with the region's Grizzly population.
#52. 

A night of laughs at Peppertree Lounge
Image credit: standupcomedykills.com
Food, drinks and plenty of laughs. A fun night to be had by all.
#53. 

Family fun at BlastOff!
Image credit: propertyline.com
A ton of family fun! Play laser tag, putt putt golf, rock climbing and arcade games at BlastOff!
#54. 

Catch a movie at Edwards
Image credit: idahofallscab.com
Edwards Grand Teton Stadium 14 and watch a movie on the big screen.
#55. 

Go fishing at Ryder Park Becker Pond
Image credit: bizmojoidaho.com
Rig up the pole, through out a line, sit back and relax. Who knows, you might even snag a big one!
---
Conclusion
There you have it – 55 fun things to do in and around Idaho Falls. This list should keep you busy year round. If there are any other unique or exciting things we missed, please leave a comment below and we'll get it added to the list.